Created in 2003, Bafang, the electric bike motor manufacturer, seems to have found its place in a market where quality is paramount. Let's see if Bafang, the Chinese manufacturer who equips 40% of the electric bikes, and its low prices are compatible with the promise of robustness and durability.
If you are familiar with the electrically assisted bicycle world, this name will certainly tell you something. Bafang is a brand that offers a lot of very good quality products at very competitive prices. The engines and electric bike conversion kits from the Chinese brand Bafang are particularly appreciated for their reliability and performance. The brand competes with the biggest companies thanks to a wide range of products. Zoom on the rising manufacturer.
My opinion on Bafang
If you are familiar with the world of electrically assisted bicycles, this name will certainly tell you something. Bafang is a brand that offers many high quality products at very competitive prices.
The motors and electric bike kits of the Chinese brand Bafang are particularly appreciated for their reliability and performance. The brand competes with the biggest thanks to a wide range of products. Zoom on the rising manufacturer.
Bafang's range of products for electric bikes
Bafang is a supplier of electrical components that offers a wide range of choices. The company is known for its high quality motors, kits and batteries. Bafang products are appreciated for their high reliability, quality and longevity.
Bafang electric bike kits
Bafang offers different kits to install on your traditional bike to transform it into an EAB: the BBS01, the BBS02 B and the BBSHD. This way, you can have an electric bike that meets your needs, quickly and without spending too much money. It is therefore possible to make your own electric bike thanks to the electric bike kits.
The first Bafang electric bike kit is one of the smallest models. It is also the most suitable Bafang motor for beginners. The motor of the BBS01 kit is the least powerful (250W) and yet, its already very suitable for daily urban use. The 15.5 mph are quickly reachable, and this, without too much fight.
The battery, to be installed at the level of the luggage rack, has a range which varies according to the mode of assistance: between 43 and 60 miles. If you follow the instructions correctly, the kit can be easily installed in less than 2 hours, without the need of extensive DIY skills or a lot of tools. Today, it is difficult to find this motor in US. Follow this link to read our opinion on the BBS01 kit.
The BBS02 B kit is none other than the first place in our ranking of the best electric bike kits. This kit has a very good quality/price/performance ratio and allows to transform any bike into an electric bike, be it a mountain bike or a city bike. Its price is higher than the previous version: count about 1000 € (around $1100).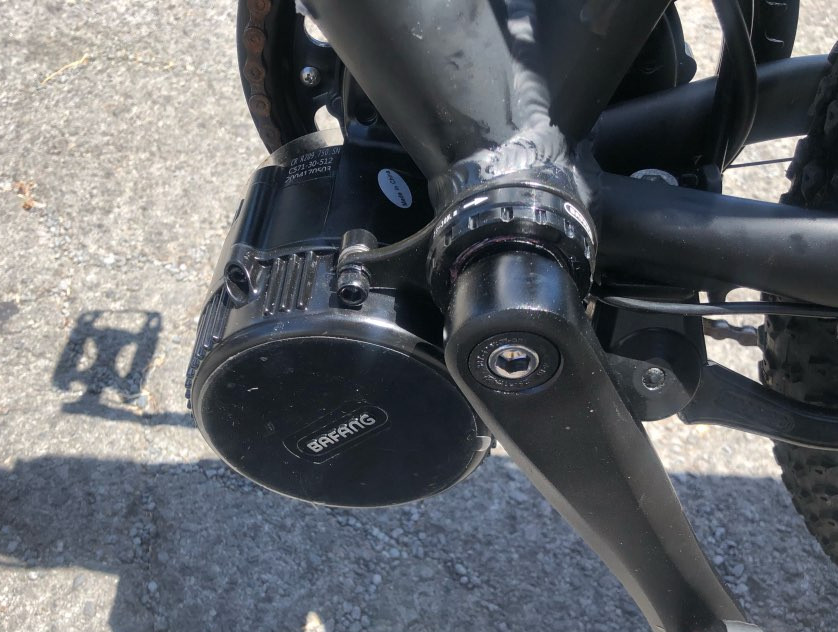 The motor (750W) has been optimized over the years. It is now powerful, quiet and responds very well to the different uses that can be made of it. The assembly is simple and fast. You can read our review of the BBS02 B kit by following this link.
The last kit, the BBSHD, is the kit for people looking for power. It is very versatile: it can equip mountain bikes, fatbikes and tandems. Its 1000W motor has 9 speeds which allows you to adapt your speed to any situation. This one will allow you to reach 37 mph without worries. The electric assistance is activated according to the level of pedaling. Without getting tired, it is possible to climb any hill. Here too, the installation is fast even if it takes more time because of the number of elements. To know our opinion on the BBSHD kit follow this link !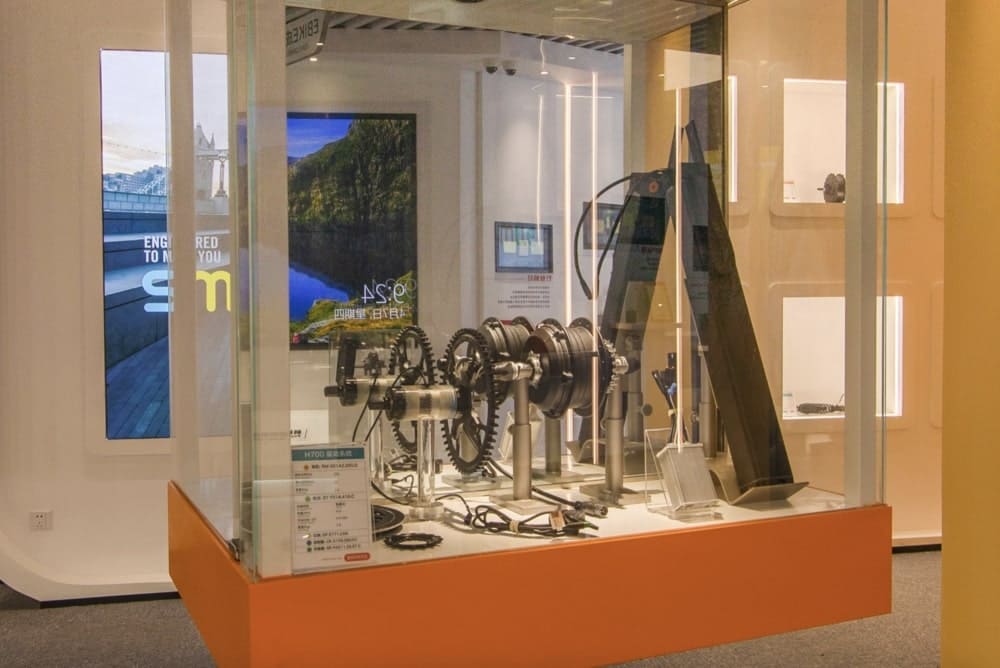 Bafang engines
In 2021, sales of electric motors accounted for 58.3% of the company's overall sales, more than half of the products sold by the brand. Motors are the signature products of the brand, which offers motors of all kinds, for all types of bikes and always at an affordable price. Bafang offers 3 different types of motor:
In the M series, we can find powerful Bafang pedal motors, quiet and discreet. They are compact motors that can be installed on many types of electric bikes without disturbing the users.
In the HR (rear hub) series, the motors are distinguished by their high efficiency. They are powerful and their drive systems support the riders efficiently. However, they are still very economical motors in terms of battery consumption.
In the HF series (front hub) the motors are extremely light and perfectly suited to contemporary urban bikes. With their 250W power output, they provide harmonious assistance and perfectly support the cyclist in his daily urban travel.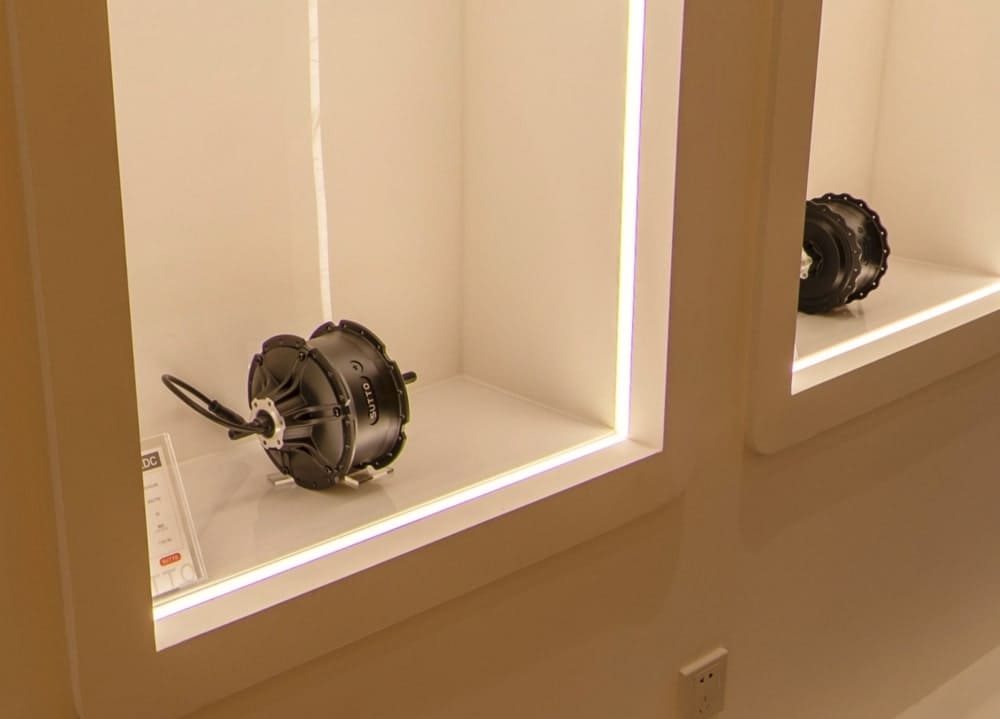 The batteries
Designed for performance, Bafang batteries always get you where you want to go. Most are lightweight, fast-charging and long-lasting, offering the highest level of efficiency. To find out if Bafang batteries are part of the of the best batteries for electric bikes follow the link! Intube, downtube to rack type, Bafang's diverse range will meet the needs of any project and can power any electric bike.
The intube batteries are integrated into the frame of the bike. The weight is less noticeable and the aesthetics of the bike are preserved. This type of battery works with any type of bike, with high and low power versions.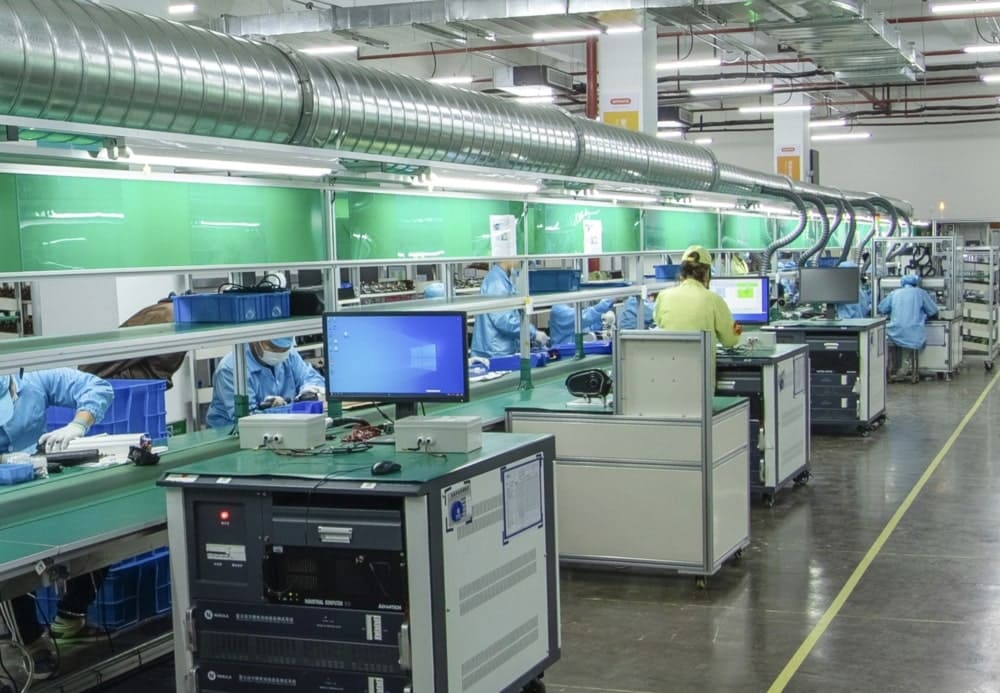 The downtube batteries are both elegant and practical. They are mounted on the frame of the bike for easy handling, charging and storage. Combining high power and light weight, these types of batteries are a practical and reliable package for any type of EAB. Bafang offers rack-mounted battery options (rack) for daily commuting or even long distances in the city. Reliable and durable electric assistance accompanies you throughout your journey.
Which components for which needs?
On its website, Bafang indicates for each of its products, for which type of use, it is suitable. It names 5 different categories of use and assembly:
eMTB : Dedicated to the mountain, allows to ride in full power on mountain trails and hilly routes without difficulties. Safety is reliable and responsive.
eROAD: Dedicated to the road, allows to ride above 15.5 mph, without weighing down the bike, all with a reliable safety.
eTOUR : Dedicated to travel, motor power is not the priority for this type of ride. Very good autonomy that allows you to ride for a long time.
eCITY : Dedicated to the city, the motors and batteries are light to allow to be always mobile. Enough to drive safely on a daily basis.
eCargo : Dedicated to cargo bikes, powerful enough to handle heavy loads.
Investigation of the famous electric bike motor manufacturer
History and origins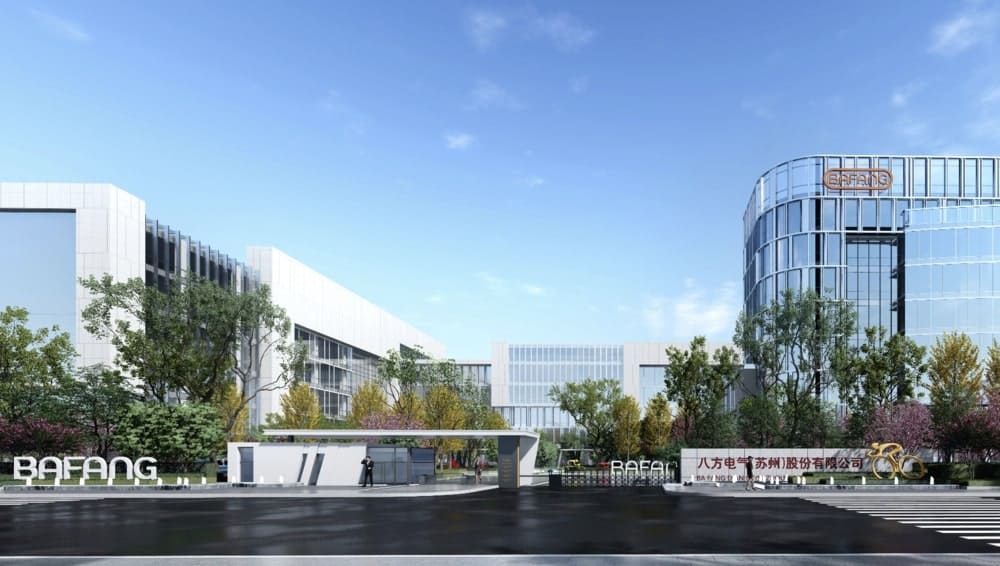 Bafang is a Chinese company founded in 2003 by Xian Bing He and based in Suzhou, near Shanghai. It is a leading manufacturer of e-mobility components and complete e-drive systems. It currently employs more than 1,000 people worldwide in eight different locations. Their sales and service locations include the Netherlands, the USA, Germany, Japan, Taiwan and China. The recently opened factory in Poland is intended to expand the European market. Bafang focuses on all the global trends of the future in e-mobility, whether it is individual electric bikes, electric scooters or public bike sharing systems.
Its mission
The company's objective is to manufacture innovative and high quality products in order to contribute in a tangible way to the driving comfort of the customers. Bafang wants to develop new products, which will set new standards for tomorrow. To this end, the company is expanding internationally, especially in the European market. By 2021, Bafang's sales in China accounted for 65.4% of total sales, while international sales accounted for only 34.6% of total sales.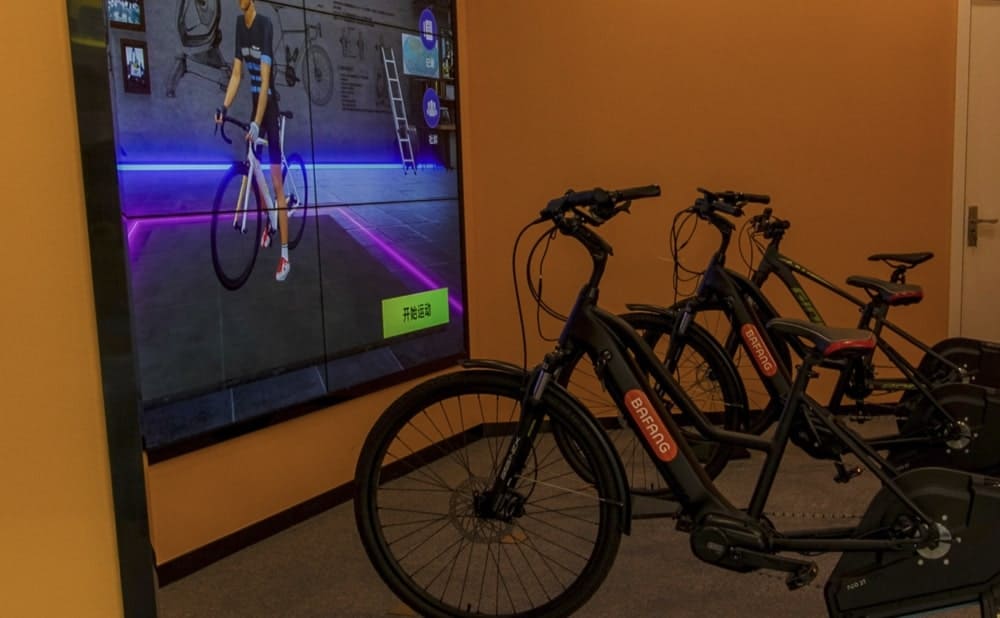 Where to buy Bafang motors and kits?
You can find Bafang products at some electric bike specialists but the place where they are at the lowest price today remains the Amazon website. Bafang also mentions on its website the sellers Eunorau and Ebike repair factory.
Which brands and bike manufacturers are equipped with Bafang?
Bafang products are used by no less than 60 different brands of electric bikes. Among them brands like U-Cargo Lite (which we talked about in our guide of the best electric cargo bikes), Accolmile, Jojobike and CTM. Very different brands that offer different ebikes for different routes.
The alternatives to Bafang
Many brands offer alternatives to Bafang's products:
Bosch, one of the current leaders in electric bicycle components, is known for its Active Line and Active Line Plus motors. It also offers motors access on performance (Performance Line) and for cargo bikes (Cargo Line.) Side battery, the firm offers the famous PowerPack (300, 400 and 500) and PowerPack Frame (545 and 725) called "intelligent."
The Japanese brand Shimano is also popular. It offers both EAB components but also creates its own bikes. Braking system, derailleur and motor, the brand regularly equips our favorite electric bikes.
Yamaha is also cited as a safe and reliable brand. It manufactures motors, batteries and displays for electric bikes like Babboe and Ghost.
Other brands like Samsung (Li-ion) or Panasonic (26V, 36V and 47V) are also mentioned for their quality batteries.
In terms of legality…
If most of the Bafang motors have a power of 250W and are therefore homologated, it is not the case for all of them. The company also manufactures 750W and 1000W motors, so be careful with these components, which are not homologated everywhere and should be used on private roads. To learn more, you can read our article on the legislation of electric bike kits.
The assets of Bafang
For several reasons, the brand has become a must in the e-mobility market:
Quality and reliable products
Very good quality/price ratio
Innovative technologies
Wide range of products
Conclusion
Bafang is only increasing its leadership in the field of electric bicycles with ever-improving and perfected components in terms of quality, reliability, longevity and safety. The Chinese brand has become a benchmark in electric bike motors and kits that helps expand its market internationally.