We've already presented several products from Bafang, n°1 in the manufacture of bicycle engines. Today I present to you the smallest model: the 250W BBS01 kit, a motor well suited to beginners and people who ride cool!
My opinion on the Bafang BBS01
Bafang BBS03 HD (1000W)
1-year warranty, easy to install (video & documentation), 1000W, for 68-73mm bottom bracket
Price: $$ | Speed: 34 mps | Battery: Optional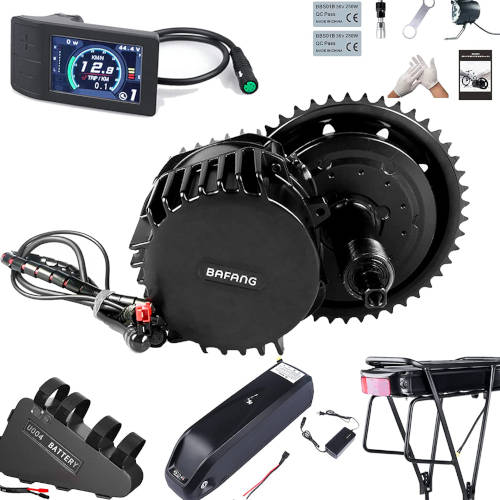 We earn a commission if you make a purchase, at no additional cost to you.
If you want to electrify your bike for qn everyday use, without looking for crazy performance, I recommend without hesitation the BBS01 kit from Bafang. I own myself the BBS02 (which I tested) and I can assure you that this kit fulfills its mission perfectly. The BBS01 is exactly the same kit except that it is less powerful since the motor here is 250W. If you have no idea of ​​power, know that most electric bikes are equipped with a 250W motor, which is the average power. The BBS01 has another advantage: it is very light.
Why choose the Bafang BBS01?
The manufacturer Bafang now equips most of the electric bikes on the market. By purchasing the BBS01 to equip your bike, you are making an economical choice. Basically, riding an electric bike yourself (beyond being a fun challenge and accessible even to non-do-it-yourselfers) is having an electric bike at a price divided by 2 compared to "all-made" electric bikes.
The engine power
Not as much powerful than the BBSHD, Bafang's BBS01 motor is a 250W that has very good torque. As soon as you start the assistance, it takes about ⅛ pedal rotation, which is relatively fast for my taste. I was not rushed by the acceleration of the engine which is brought in a linear and progressive way. When I was on an open track and in assistance mode 9, I was able to reach a speed of 18 mph without forcing the pedals! Not bad for an engine like this.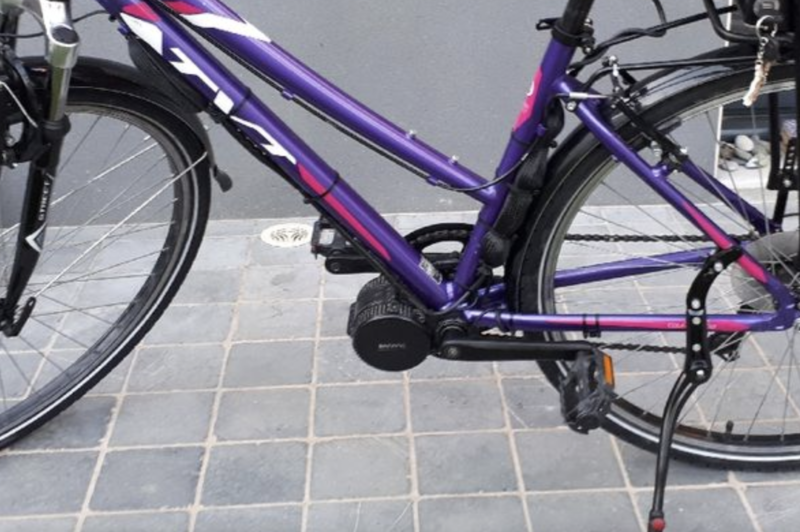 In town, level of assistance 6, I had the feeling that the bike was taking me on board and that I myself was lagging behind. It is very easy to exceed the 15.5 mph limit without sweating too much .
On the steepest hills, pedaling at a good pace, you climb at a good tempo (about 12 mph.) The little personal pleasure that I have granted myself is to attempt a hill start which is very complicated to achieve on a non-electric bike (or with very good calves!!!.) The Bafang BBS01 kit blew me away and managed its ascent without flinching.
Battery and autonomy
The Bafang BBS01 can be purchased alone, or directly with a battery (which I recommend to pay less). The choice of the capacity of the battery will have to be made according to the autonomy you prefer. For example, a 14 Ah 500 Wh battery will give you around 43 miles of autonomy on a mixed route with an intermediate level of assistance, and up to 62 miles in eco mode. If you choose a 20 Ah 1000 Wh battery, you can double your autonomy since it is directly proportional to the energy of the battery.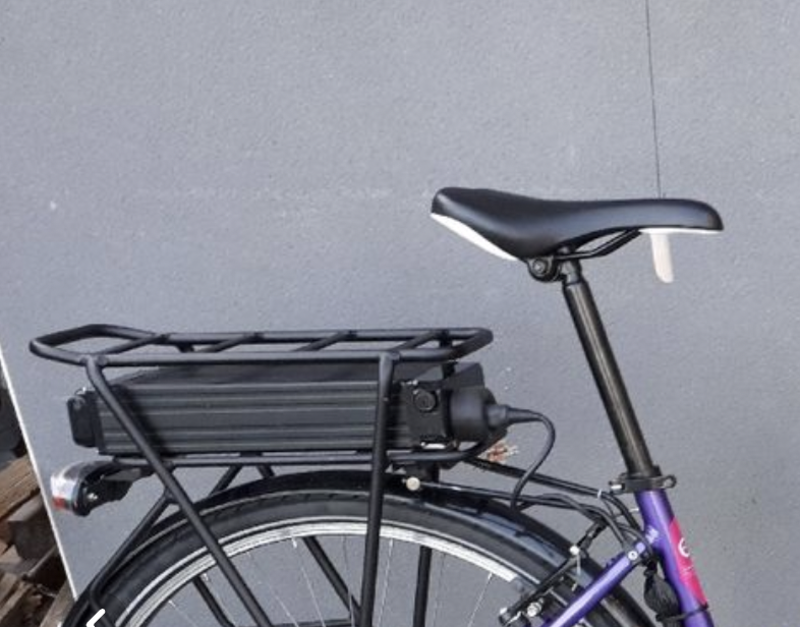 Technical caracteristics
Weight: 3.7 kg (6.6 lbs)
Max speed: 18 mph
Battery tested: PVC 36 V 14 Ah 500 Wh
Motor: 36V*250W Brushless
Assistance levels: 9 levels
Max torque at 36 V: 80 Nm
The ease of use of the Bafang BBS01
To begin with, you don't feel any resistance to use when pedaling without assistance from the BBS01 B kit, and that's already a very good point. On hills and small climbs, it is really effective and makes pedaling comfort really pleasant. The noise level that the motor can produce is quite discreet (less than 55 dB.) The assistance kicks in quickly and the battery seems to keep its promise. Overall, the components are of good quality.
How to install the Bafang BBS01?
No need to have advanced mechanical skills to install your Bafang BBS01 kit. The instructions provided perfectly illustrate the assembly steps. At Bafang, they are smart, they provide the console with 2 reducers, practical for the 2 standard diameters. The assembly can be done in 2 hours without rushing yourself. It is accessible to all and requires very few tools. Moreover, it is very easy to dismantle it and attach it to another bike!
The kit contains everything you need:
The BBS01 B motor incorporating 1 controller 36V 15 Ah B version and its pedal sensor
1 speed sensor
1 control box
1 accelerator
1 pair of cranks
1 brake cuts
All necessary screws, bolts and nuts
Everything you need to install it is right in the box
Check out our tutorial to build your own electric bike !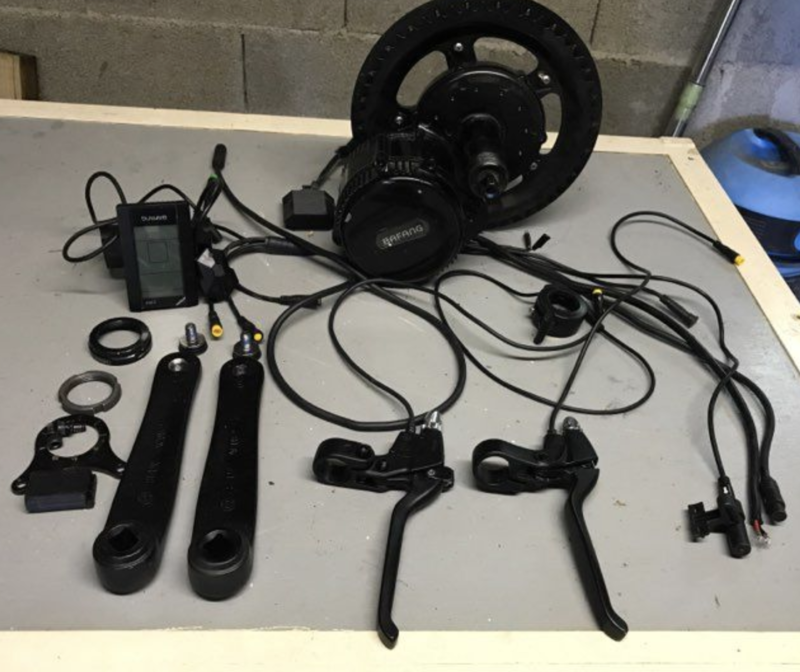 Conclusion
The BBS01 B kit from Bafang is a real success. It will be your best ally to face the road in peace. Ideal to "update" your traveling companion for not too much money.
The motor combines both sufficient power (250W, like most e-bikes on the market) and a very appreciable silence. It's perfect for long-distance cyclists looking for a motor for everyday life and quiet rides. In addition to that, the installation is well suited to those who do not feel like handymen at heart.
Its strong point is its coupling. This kit brings us performance equivalent to manufacturer bikes which greatly exceed the fateful sum of 3000 € (less than $3300).
Bafang BBS03 HD (1000W)
1-year warranty, easy to install (video & documentation), 1000W, for 68-73mm bottom bracket
Price: $$ | Speed: 34 mps | Battery: Optional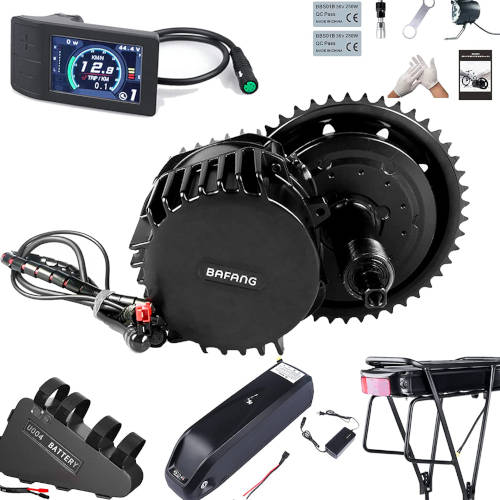 We earn a commission if you make a purchase, at no additional cost to you.