The Garmin Edge 1030 GPS is one of the most popular GPS among cyclists. It is a connected and positioned "mid-range" GPS with lots of features designed for demanding cyclists. I share with you today my complete test of this Garmin Edge 1030 GPS.
My opinion on the Garmin Edge 1030 GPS
I have already used the Garmin for around 30 walks and I am fully satisfied. It is very easy to use and has a multitude of applications designed for cyclists (road and mountain bike routes, training, messages between cyclists.)
Garmin EDGE 1030 Bundle Review
Let's start with a video of the Garmin Edge 1030 GPS to give you an idea of ​​the features of the beast.
The Garmin Edge 1030 is now available in 3 versions:
Garmin Edge 1030 basic
Garmin Edge 1030 Bundle with
Garmin Edge 1030 Plus
An advantageous bundle
If the basic version is only with the computer, the remote handlebar support and a connection cable, the Bundle version also includes a speed and cadence sensor and a heart rate monitor. This pack allows a saving of 55 dollars compared to the purchase of accessories individually, to see if you will have the usefulness of speed and cadence sensors in particular.
The Garmin Edge 1030 Plus Bundle is the most interesting price side : it contains GPS, cadence sensor, speed sensor, support, USB cable, fixing, heart rate monitor.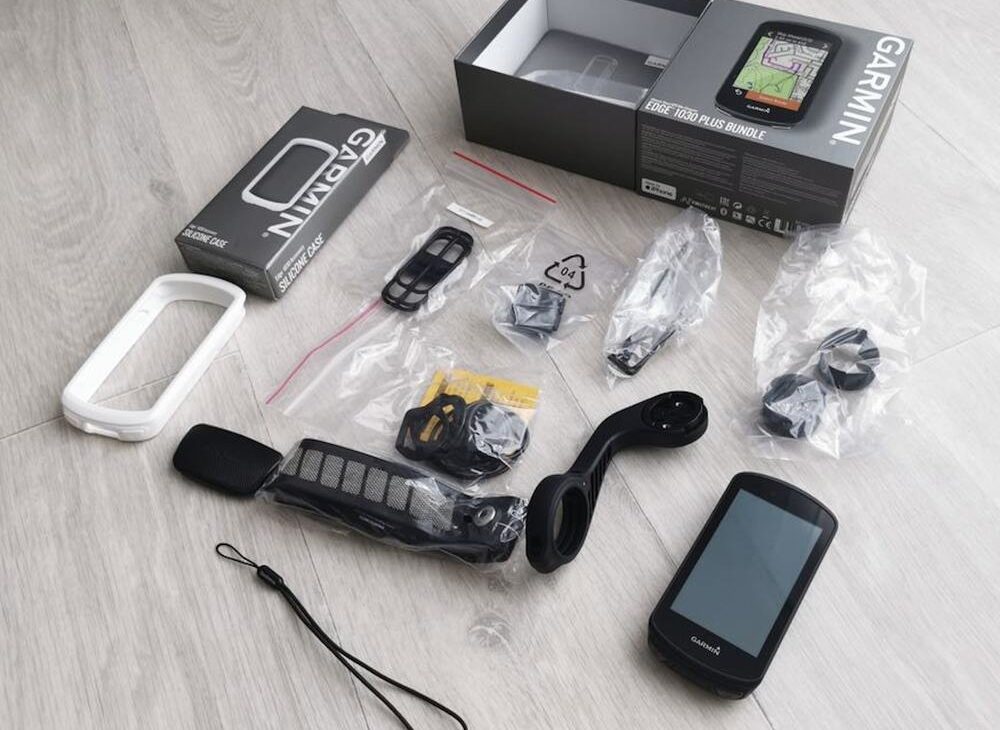 Generation of routes most used by others
One of the main uses of this GPS is collaboration with other cyclists. Indeed, the routes are designed using the routes most taken by cyclists. If a path is very busy it is obvious that it will be less dangerous, and this is the one that will be recommended to you. With the Garmin Edge 1030 you can also use the course creation function to submit to other users the best routes according to you.
A real help to discovery
The brand has designed this GPS taking small trails into account. Indeed, even the smallest paths that are almost never present on traditional GPS are visible on the Garmin Edge 1030. On a mountain ebike or a fat bike, do not be afraid to venture into the forests with the apprehension of getting lost. Thanks to this technology you will not risk nothing.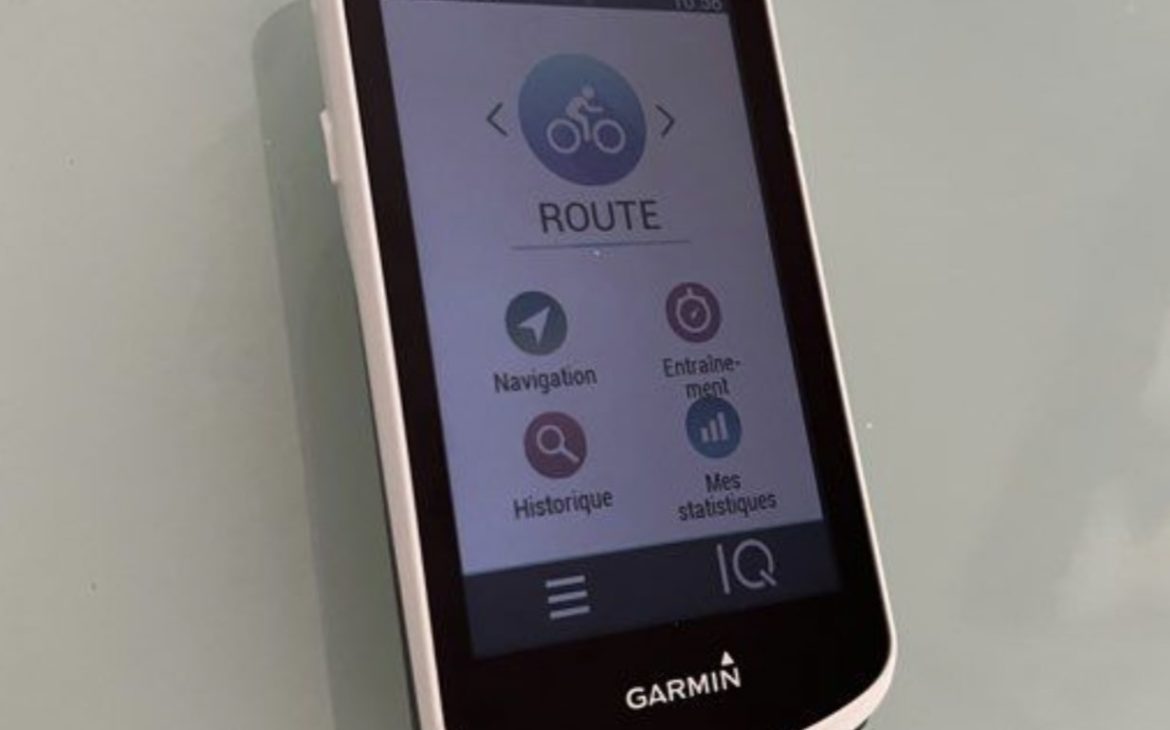 If the user takes a path with sharp turns or obstacles then a sound notification will be emitted to warn him. In addition to these functions, the GPS provides you with weather data and the altitude at which you are.
If you want to walk for a certain time or a certain number of kilometers then it is possible to generate up to 3 different routes using this data. A feature that I particularly like because it avoids the routine due to the same routes. Like any good GPS if you get lost then the route will be recalculated immediately.
The autonomy of the Garmin Edge 1030 is 20 hours. That it is very difficult to reach the end of the battery in a single ride and even if you do, a power pack is available to recharge it.
A communications system
In addition to helping you find your way, this GPS allows you to send pre-written messages in order to warn other cyclists of possible obstacles or even to ask them to wait for you or to come and help you if you have a problem. This avoids using your phone and therefore, improves your security.
Your phone (that you can carry thanks to the Shapeheart phone holder) can be connected to this system so that you can answer messages or calls with predefined messages such as "I come home soon" for example. You can also reassure your loved ones by sending them your real time trip! It's perfect for long rides where you don't have time to tell your loved ones of your progress.
A reassuring ergonomic GPS
Thanks to its support the Garmin Edge 1030 is placed in a perfect place. You can consult it without taking your eyes off the road. The device also has an automatic incident detection system. It will send your position to a contact that you have predefined in order to warn him of your fall. A function that can save your life!
An integrated sports coach
Thanks to the Strava live fragments app, the device has a special function. It's even one of the best features of the Garmin Edge 1030 GPS if you ask me! It can give you challenges to complete and compare your results to those of other cyclists who have done them too. A good way to progress! The challenges most used by other cyclists are displayed on the app to make you want to compete with them.
With the TrainingPeaks app you can create your own workouts. The GPS then helps you achieve your goals. At the end of this training a summary is given to analyze our progress. A feature that I also love!
Performance analysis and suggested improvements
Thanks to this GPS, you will be able to evaluate your training. Indeed, an app is available to give you suggestions of improvement for your training and also to choose the best rest time between two sports sessions. It will tell you if your workouts are effective or not. A perfect feature if you prepare for competitions for example!
Plenty of apps to download into the GPS
Dozens of applications are available on the Garmin Edge 1030 GPS, from interface customization to training tools, everything is there!
How much does the Garmin Edge 1030 GPS cost?
The Garmin Edge 1030 is between €420 and €500 ($460 – $550) depending on the store, which is okay given all the features. I decided to buy it and I can't do without it now that I've tasted it. I highly recommend it!