Discover an almost indispensable accessory for cyclists looking for new adventures. This is a bike phone holder from Shapeheart, ideal for keeping your hands on the handlebars while having a screen.
My opinion on the Shapeheart Phone Holder
Universal magnetic smartphone holder with detachable waterproof pouch. Suitable for motorcycles, bicycles and scooters.
Very good fixation and stability
Compatibility with most phones
Waterproof pouch that also protects from the magnet
Why choose this bike phone holder?
Those like me who have tried to DIY a phone holder in the past, or bought one at a discount store, have surely paid the price. Between falls of the phone in the middle of the road and non-waterproof support which forces you to put your phone away at the slightest drop, we can say that it is not practical.
That's where the Shapeheart Phone Holder comes in. The brand has studied the different issues to develop a product that is suitable for all types of media and telephone. I tested it because I wanted something that held up on different roads, especially when I'm mountain biking.
How to put the Shapeheart support on your bike?
When you see the price of nowadays smartphones, you kind of want to put it on something that moves at the slightest jolt. The Shapeheart support attaches with a silicone strap, anywhere on the handlebar. Above it, there is a rather powerful magnet, capable of supporting 50 times the weight of the phone, according to the manufacturer.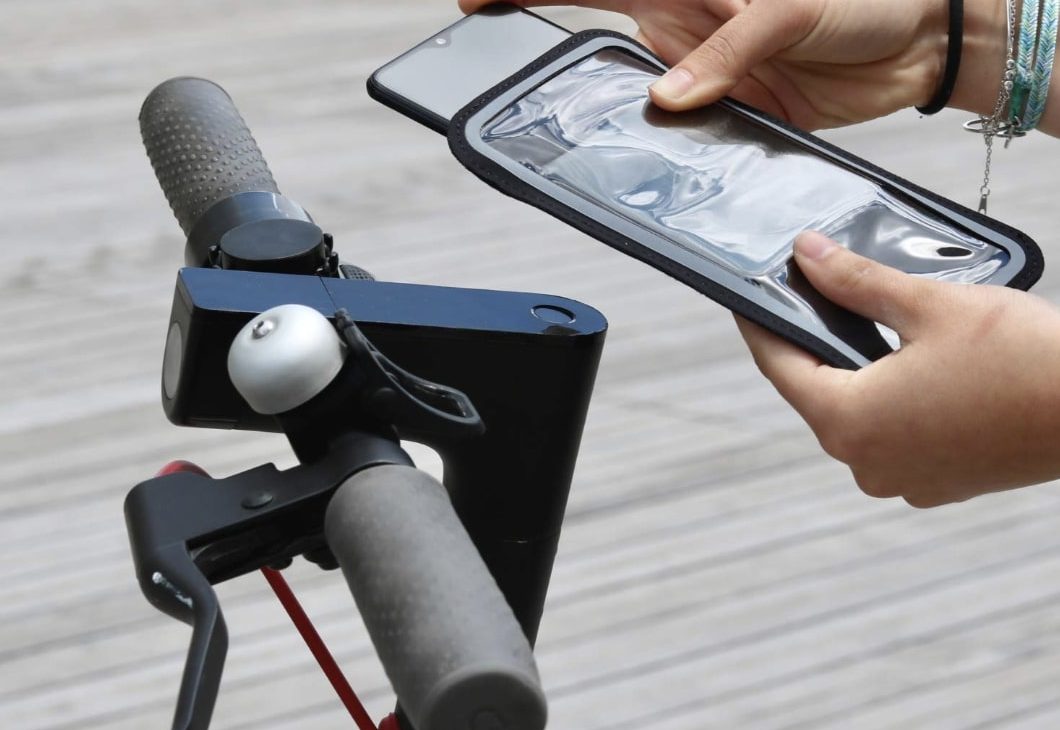 We just have to put the waterproof pouch containing the phone there, and… let's go for hours of pedaling, without fear. Indeed, for having tried it on somewhat brutal roads, it holds up! Unlike a lambda support, shaking does not move the base, which avoids having to constantly replace it. And that is real happiness. Also note that it is possible to use the support on a scooter.
This bike mount is compatible with a lot of phone models. There are two pouch sizes: M and XL. The list of compatible phones is available.
The pouch is designed both to protect the phone from the weather and from invisible dangers to electronics: the magnetic field of the mounting magnet. Indeed, it has a metal plate, allowing to separate the magnets from the phone. It's rather nice to see that the brand has thought of everything.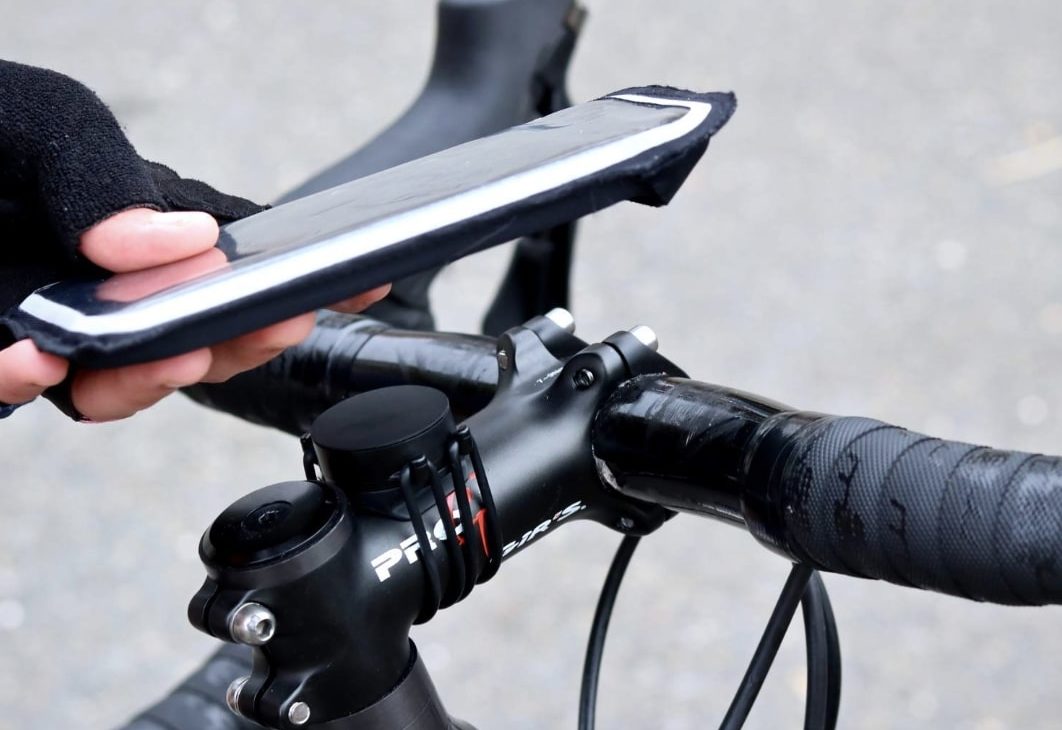 Conclusion
Honestly, I wonder how I did before. This bike phone holder allows me to check my GPS (the Garmin Edge 1030) without having to stop and take it out of my pocket. It's a non-negligible comfort when you do a lot of road like me, and you like to discover new places. It is clearly an essential accessory for those who would like to.