When talking about high end e-bikes, Kahlkoff is often one of the first names that comes to mind. What is this German brand worth? Is its reputation still up to par today? I give you here my opinion on Kahlkoff electric bikes.
Kalkhoff, what is it?
Kalkhoff has been a German bicycle manufacturer for over 100 years. It was in 2007 that Kalkhoff decided to switch to building electric bicycles. In 1972 after the death of the founder Heinrich Kalkhoff, the company passed on to his 3 children. Unfortunately in 1980 the company went bankrupt and the 3 brothers had to separate from the brand. It was then bought by the large Derby Cycle group and it was then that it took an unexpected turn.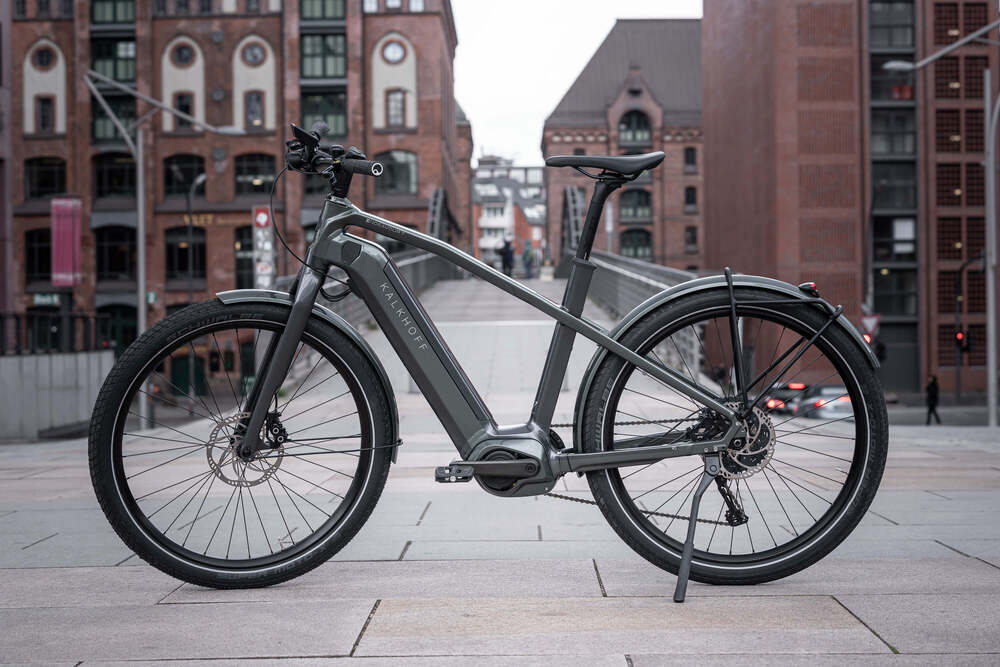 Number 1 in Germany and number 3 in Europe Derby Cycle (the group behind Kalkhoff) is one of the pillars of bicycle manufacturing.
Kalkhoff still manufactures its bikes in Germany
This is one of the brand's prides, despite its entry into the Derby Cycle group, they have not lost their values. Kalkhoff still manufactures its bikes in their first factories in Germany, so nothing has changed since the birth of the brand and the establishment of their first manufacturing centers in the 1930s.
Kahlkoff owes his success to his " Made in Germany » and the particularity of adapting the design of its bikes to the expectations of foreign countries.
German quality e-bikes
The founder of the brand, Heinrich Kahlkoff to participate in the development of the first DIN standard for bicycles. A Kahlkoff test center was established in 1970 and today it is 30 testing machines running to optimize the quality and resistance of materials.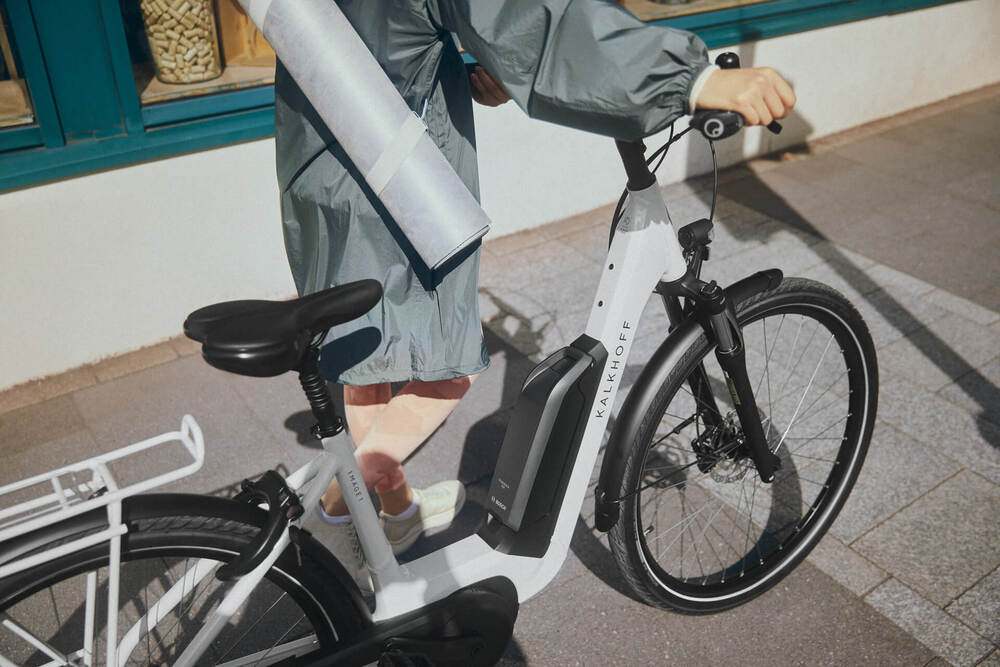 This center is one of the largest and most modern in Europe. They test bicycle frames as well as forks, seatposts, handlebars, stems, luggage racks, wheels, brakes, hollow tire/rim combinations, pedals, connecting rods, grips and much more. other components that make kahlkoff a very high-end brand.
Know that a Kalkhoff bike can have up to 6 coats of paint which can even withstand very heavy hammer blows.
As far as the manufacture of the wheels is concerned, the spokes are all fitted by hand and are checked with a scanner.
Innovate and improve: 2 key values ​​of Kalkhoff
Many questions are constantly being asked to ensure product optimization and especially innovation. The brand wants to create products that will adapt to the demands of different generations.
Few companies are able to continuously develop electric bikes that perfectly meet the demands of new interested parties while maintaining optimal quality, but Kahlkoff has clearly achieved this in front since the beginning of the 2010s, a must-have brand in electric bicycles.
A large production
500,000 Kalkhoff bicycles and e-bikes are produced per year. A very high number which proves that the German brand has significant demand. The company has more than 700 employees who work to create more than 2800 bicycles per day. 10 assembly lines operate 5 days a week to ensure permanent production.
A complete range
Kahlkoff also stands out thanks to its different models available, from compact urban bikes to cross-type bikes, including city and touring bikes or even the most sporty models, the brand knows how to adapt to any type of need.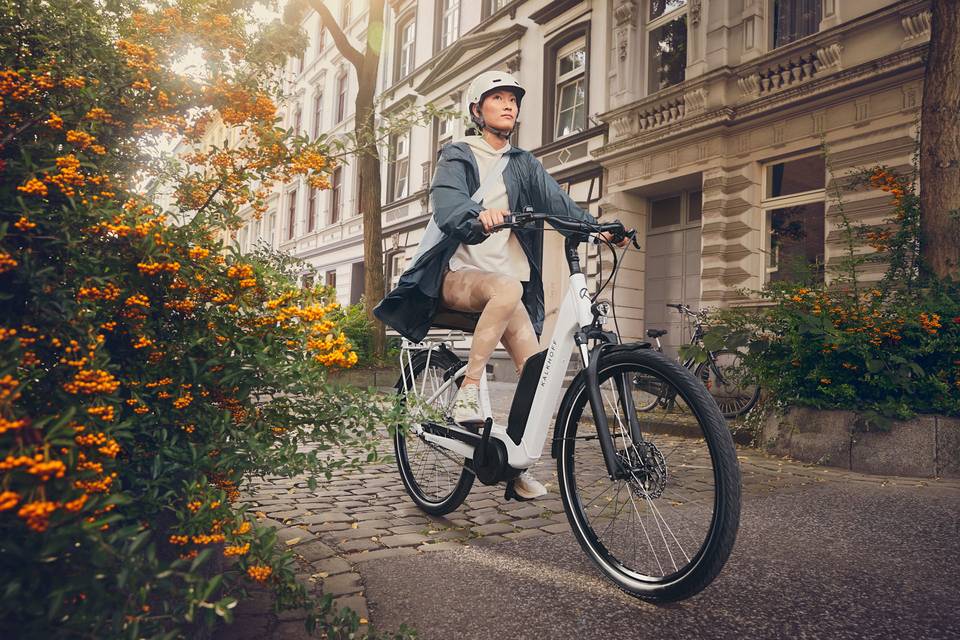 Kalkhoff's most popular e-bikes are:
The Endeavor
The Entice
The image
Kalkhoff and Bosch motors
As I told you above, since 2007 Kahlkoff has been making VAEs. They also decided to create their own engine but eventually returned to using the famous Bosch electric motor, a very high quality motor that rivals the biggest brands such as Bafang or Yamaha.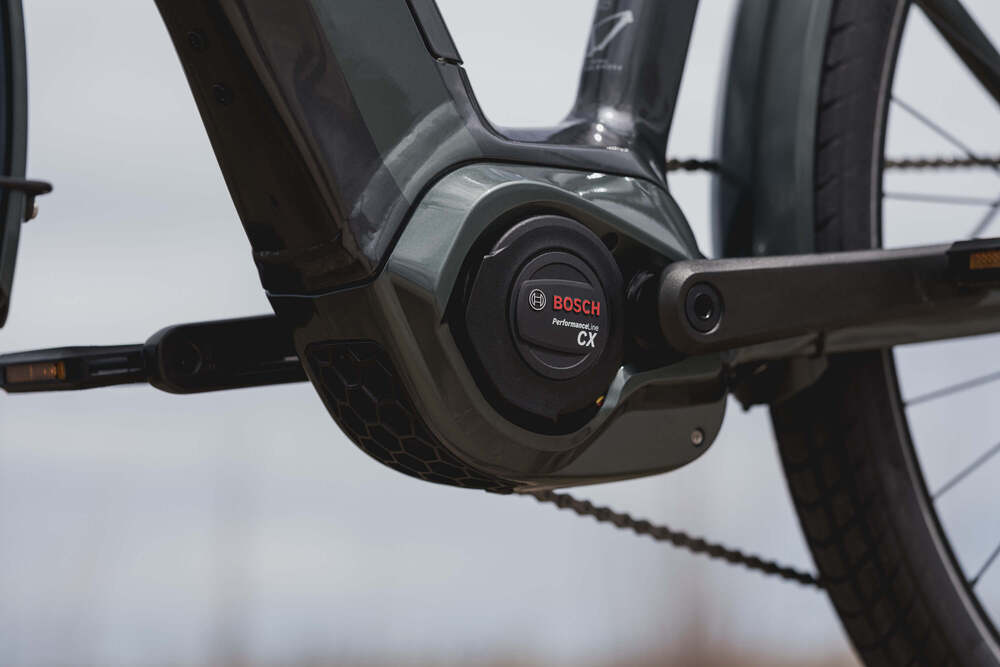 The engine has different assistance modes such as eco mode, sport mode, turbo and ultra. In addition to having many modes it is also silent and has a high power which offers a torque of more than 80 nm.
It also has "Shift Sensor" technology which allows the motor to disengage slightly when changing gear to prevent the chain from breaking. A feature found in very few engines and which shows that the Khalkoff brand is one step ahead of most companies in this market.
After-sales service and a guarantee that reassures
Kahlkoff's after-sales service is very good and very responsive, the brand wants to maintain a relationship of trust with its customers and this is not always the case for other brands of VAE. In general, an engine can sometimes have complications and manufacturing defects, which is why a good after-sales service is necessary, particularly in relation to the price of the products.
In addition to listening to you and being very active, Kahlkoff offers a 3-year warranty for all its motors.. To do this, you just need to register your electric bike on their website and you're done!
Where to buy a Kahlkoff electric bike?
You will find Kahlkoff bikes everywhere on the internet as well as in certain stores such as Decathlon or any other store specializing in the sale of bicycles. Many stores are also present throughout Germany.
The brand has already proven itself and the confidence that specialist stores place in it shows it. So if you want a top-of-the-range electric bike, go for it without further delay!
Did you know: Kahlkoff has been a bicycle manufacturer for over 100 years
In 1919 Heinrich Kalkhoff, then aged 16, began selling all types of bicycle accessories from his parents' home. It's 1 year after he moved to selling used bikes. Shortly after, he began to create his own bicycle frames: a new bicycle manufacturer was born. Kalkhoff is today one of the pioneers of bicycles and electric bicycles thanks to its know-how.