Electric bike theft is a scourge! I hope this has never happened to you… In France, more than 1,000 bicycles are stolen EVERY DAY, for a total of 400,000 in the year! It is time to react ! I give you here all the tips to protect your precious electric bike from theft, and avoid finding it on Leboncoin.
Electric bike anti-theft checklist
Find THE unbreakable padlock
Best quality-price ratio
Kryptonite Evolution Mini-7
Ultra strong and easily transportable. Hardened steel handle, lock resistant to picking. Padlock approved by insurers.
Security level: GOLD (Sold Secure®)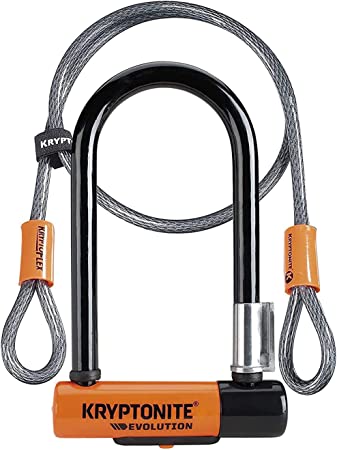 We earn a commission if you make a purchase, at no additional cost to you.
It seems obvious to you, and yet, every day, hundreds of pretty padlocks are broken, torn off, broken because they are not made to withstand the onslaught of ever more qualified theft professionals.
After testing a lot of locks and reading a lot of reviews on the web, I think I have found the best bike lock: the sturdy Kryptonite Mini 7 U-lock. Krypronite is a company that innovates in the protection of 2 wheels: motorcycles and bicycles. The companies offer high level hardened steel padlocks that have a very strong disc lock. Good luck crocheting it !
Bonus: Following your purchase, Kryptonite will offer you a solid guarantee if your bike is stolen. Moreover, the Key Safe Program® allows you to save your keys in order to obtain a duplicate in case of loss.
How to attach your electric bike?
It is essential to attach your bike as soon as you take your eyes off it, even for a 2-minute errand! We are never too careful.
Location: Find the middle ground. A place that is too isolated where no one walks around attracts thieves, who will have time to cut your lock undisturbed. On the contrary, a place full of bicycles, where no one would pay attention to a suspicious person in the middle of a tide of bicycles is also not to be preferred. The solution : A place that leaves the bike in evidence, in a busy street.
Attach it to a fixed point. As far as possible, take the front wheel with the frame and the fixed point using the same lock. If your U-lock is not long enough to perform this maneuver, you can equip yourself with an additional chain to secure your bike.
Identify your bike and use a GPS tracker in case of theft
GPS tracker
Invoxia Bike Tracker
GPS Tracker against theft for bike. Reflector with real time alerts. 3 year subscription included. Up to 3 months battery life. Discreet and lightweight. Waterproof.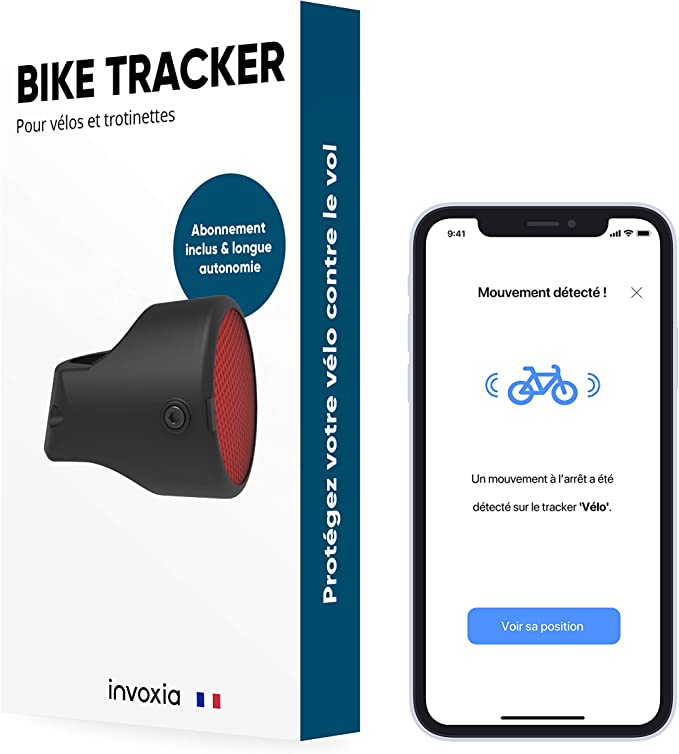 We earn a commission if you make a purchase, at no additional cost to you.
Once you have installed an Invoxia Bike tracker. I also advise you to take an interest in Bicycode.
Bicycode is another serious device for combating bicycle theft. It allows you to register your bike quickly so that you can find it in the event of loss or theft. The objective is to engrave a unique and standardized number on the frame of your bike, referenced in a national file accessible online on the Bycicode website. Thanks to this device, in partnership with the police, it is possible to report a stolen bicycle and thus return it to its owner. Since 2004, hundreds of thousands of bicycles have been engraved.
In terms of innovation against theft, there is something to celebrate. VanMoof, the Dutch electric bike manufacturer launched anti-theft technology integrated into the rear wheel, including an invisible system allowing the remote immobilization of the bicycle. Their founder Ties Carlier announces: "By creating bikes that are virtually impossible to steal, we want to highlight the benefits of urban cycling to the next generation of cyclists. Our bikes can take you further, last longer, and feature ultra-smart technology that makes urban riding that much more convenient. »
Store your bike at home as soon as possible
It may seem cumbersome at first sight if you don't have a house or a garage. And leaving a bike that has cost you dearly in a common garage or a stairwell, without a fixed point, is more than risky. However, simple solutions exist for store your bike easilyeven in an apartment.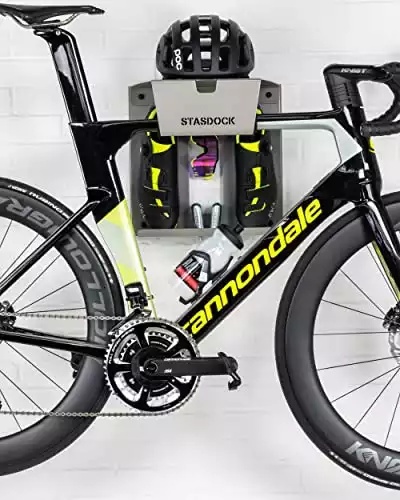 A design support to put in your apartment or house. Premium materials. Small shelf and integrated space to store your belongings.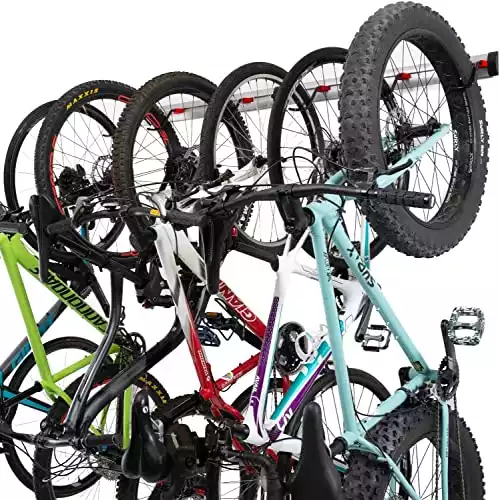 To be installed on any type of wall (wood, concrete, etc.). Angular hook to avoid damaging the rims. Installation in minutes.
Get an insurance !
If after all our advice, you're still too unlucky to have your bike stolen, don't panic, provided you're well insured. Fortunately, we have summarized everything for you in our article dedicated to electric bike insurance.
Conclusion
A good investment in the safety of your bike is the assurance of peace of mind at all times. With that, we wish you good luck.